"WALTER BURT ADAMS PAINTS THE TOWN"


is a video presentation consisting of interviews with friends of Walter Burt Adam's and views of over 50 of his paintings. It was produced in 1992 by Legacy Productions for presentation at the Evanston Historical Society and for broadcast by Evanston Community Television.

Copies of the video are available from:
Steven Denenberg
P.O. Box 1854
Evanston IL 60204
The price for the video is $15.00 including Shipping and Handling.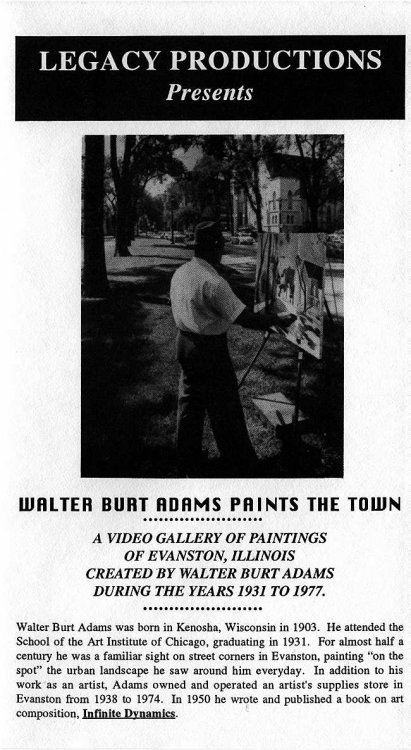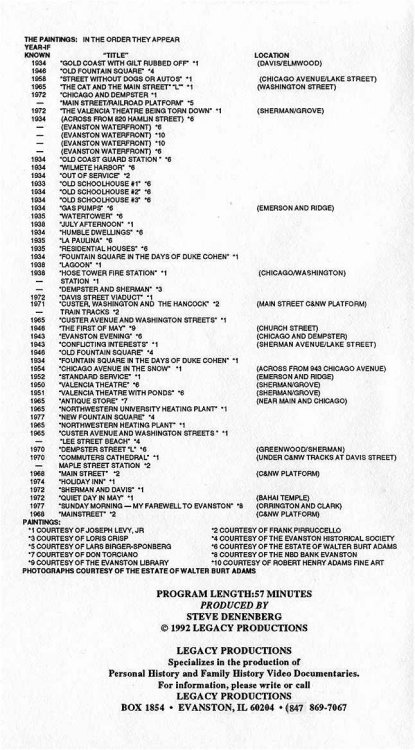 For additional information: steve@thinhippo.com
---
Back to Walter Burt Adams
Back to