WH0 WAS WALTER BURT ADAMS?
---
Walter Burt Adams was born in Kenosha, Wisconsin in 1903.
He attended the School of the Art Institute of Chicago, graduating in 1931.
For almost half a century he was a familiar sight
on street corners in Evanston, Illinois, painting, as he would say, "on the spot", the urban landscape he saw around him.
In addition to his work as an artist, Adams owned and operated an artist's supplies store in Evanston from 1938 to 1974.
In 1950 he published a book on art composition, INFINITE DYNAMICS.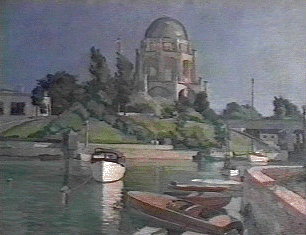 WILMETTE HARBOR-1933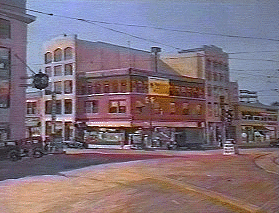 OLD FOUNTAIN SQUARE-1936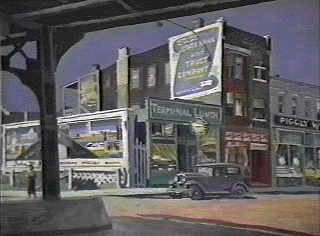 GOLD COAST WITH GILT RUBBED OFF-1934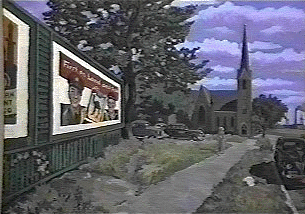 CONFLICTING INTERESTS-1943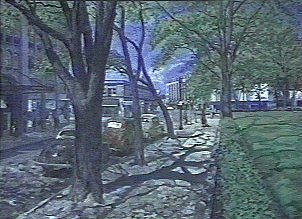 THE FIRST OF MAY-1952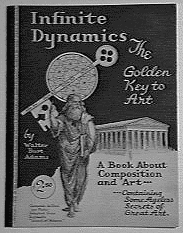 INFINITE DYNAMICS -PUBLISHED 1950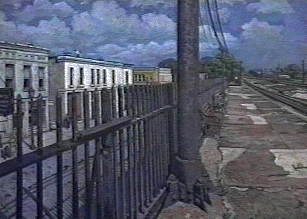 MAIN STREET-1968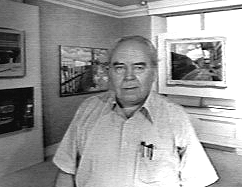 Walter Burt Adams moved to Belen, New Mexico in 1977.
He died there in 1990.
---
---
---
The paintings pictured here and many others by Walter Adams are included in a video documentary entitled
"WALTER BURT EVANS PAINTS THE TOWN"
which was produced in 1992 by LEGACY PRODUCTIONS.
The video is available for $20.00 including US shipping and handling.
For information email: steve@thinhippo.com
---
All pictures are courtesy of the copyright holders
---
Link to the Evanston Historical Society's and Evanston Public Library's Walter Burt Adams Online Exhibition


---

Link to The WPA Artist's Project Site
---
---